ASBESTOS
ANALYSIS
LABORATORIES
The company
Since 2013, AD-LAB has been offering its analytical and regulatory expertise in the field of asbestos to all its clients. Whether their problems are national or international, AD-LAB is always there to support them. For our clients, AD-LAB is more than a laboratory.
As with dangerous chemical agents, the Labour Code contains provisions relating to asbestos. AD-LAB offers to assist you in managing asbestos risks.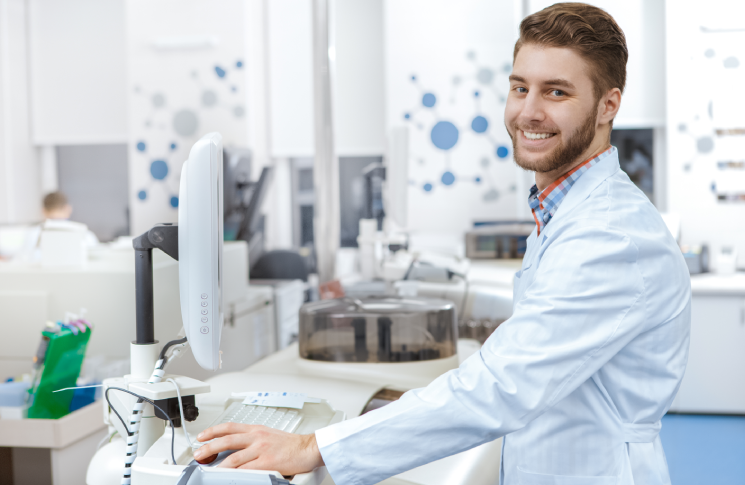 AD-LAB solutions
Construction
Civil engineering
Industries
AD-LAB provides its clients with high quality personnel. Our technical support is recognised nationally and internationally, as AD-LAB is an active member of the AFNOR and ISO commissions and has several COFRAC assessors for the NF EN ISO/CEI 17025 standard.
AD-LAB is more than just an analytical laboratory, we accompany our clients throughout their projects. Both in terms of analysis and in terms of feasibility and understanding of the construction sites.
Solution
Construction
Professionals in real estate, construction, deconstruction, project management and contracting.
Solution
Civil engineering
Professionals in the construction industry, road works, quarries.
Solution
Industries
Industrialists facing lawsuits related to this pathogen.
Our experts

Ph.D in geology trained in asbestos research by Dr. Mc Kee of Ameri Sci in Richmond in 1996. Representative of SYRTA at AFNOR from 2005 to 2015, and of AFNOR since 2006 in working groups concerning asbestos at ISO.

Has a Master's degree in geology obtained at the University of Rennes in 2002. Was the director of a sampling and analysis laboratory from 2013 to 2015. Participated in the development of numerous standards and reference texts in the field of asbestos. Is a technical assessor for an accreditation body in Europe.
Has a Master's degree in geology obtained at the University of Clermont-Ferrand in 1997. Participated in the elaboration of numerous asbestos standards and reference texts, as well as the implementation of the sampling and analysis protocol of the DGT asbestos campaign. Technical assessor and member of the accreditation commission for a European accreditation body.

Has a Master's degree in geology obtained at the University of Nantes in 1997. Has managed a sampling and analysis laboratory since 2001. Was quality manager of an analysis laboratory from 2002 to 2010.